1 June 2018
Friday
Kempsey
Kempsey East Public School
Who is running this?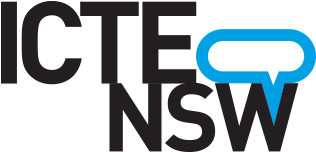 ICT Educators NSW (ICTENSW) has been provided funding support from the Australian Computing Academy (ACA) to deliver workshops to teachers across Australia to learn about programming and related concepts in Digital Technologies.
This workshop helps teachers better understand the Australian Curriculum: Digital Technologies, and introduces freely available resources for use in the classroom.
The workshop runs from 8:30am - 4:00pm.
Who Should Attend?
Primary and secondary teachers looking to improve their understanding of the Digital Technologies curriculum
Teachers and technology leaders seeking resources to support the implementation of the curriculum
What will the workshop include?
An overview of the Australian Curriculum: Digital Technologies
Exploration of some of the key concepts of the curriculum - Data Representation, Abstraction, Specification, Algorithms
Free, classroom-ready activities that target the programming aspects of the curriculum
Deep dive into Blockly and Python programming using the ACA Digital Technologies Challenges
A summary of other opportunities for teachers to participate in Australian Computuing Academy projects
Is there a cost? 
Tickets are $70. Members of State and Territory IT/Computer Science associations can access discounted tickets for $30 using discount codes provided by ICTENSW in a members only email.
What should I bring?
Bring yourself and a laptop. We'll organise the rest, including lunch and morning tea on the day, as well as lots of classroom-ready resources to take away.
The Australian Computing Academy is an initiative of, and funded by, the Australian Government Department of Education and Training.