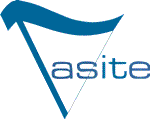 Please note: This event is designed for teachers and educators who are working directly with the formal Australian Curriculum in primary and secondary schools, pre-service educators, or organisations providing training and support to teachers delivering the curriculum.
Who is running this?
The Australian Computing Academy (ACA) is a Commonwealth funded project developing resources that will be freely available to students and teachers across Australia to learn about programming and related concepts in Digital Technologies. 
The Tasmanian Society for Information Technology in Education (TASITE) is partnering with the Academy to provide these workshops free of charge for all educators.
Nicky Ringland:
Dr Nicky Ringland is a Computing Education Specialist at the Australian Computing Academy and Outreach Officer at the National Computer Science School. She completed her PhD in Computer Science at the University of Sydney, and is a co-founder of Grok Learning. Nicky is passionate about teaching the next generation the skills they need to become the creators of tomorrow.
Owen Brasier:
Owen Brasier is a Computing Education Specialist at the Australian Computing Academy. Owen was previously the manager and technical lead of MadMaker - which over 2,500 students and teachers participating in to learn STEM skills through programming. Owen is an electrical engineer whose passion is teaching students to create and build technology to improve the world around them.
Who Should Attend?
- Primary and secondary teachers looking to improve their understanding of the Digital Technologies curriculum
- Teachers and technology leaders seeking resources to support the implementation of the curriculum
What will the workshop include?
- Case studies showcasing existing practice, and school-wide scope & sequence, incorporating ACA resources
- Hands on experiences with free, classroom-ready resources that target the Digital Technologies curriculum
- Introduction to various programming tools available, including visual and text-based programming, and object-oriented approaches.
- Deep dive into Blockly and Python programming, covering coding aspects of years 5-6 and 7-8 curriculum, focusing on defining and decomposing real-world problems, designing algorithms and implementing programs.

Is there a cost? 
This workshop is free to attend. Food will be provided.
What should I bring?
Bring yourself and a laptop. We'll organise the rest, including lunch and snacks both days, as well as lots of classroom ready resources to take away.
The Australian Computing Academy is an initiative of, and funded by, the Australian Government Department of Education and Training.